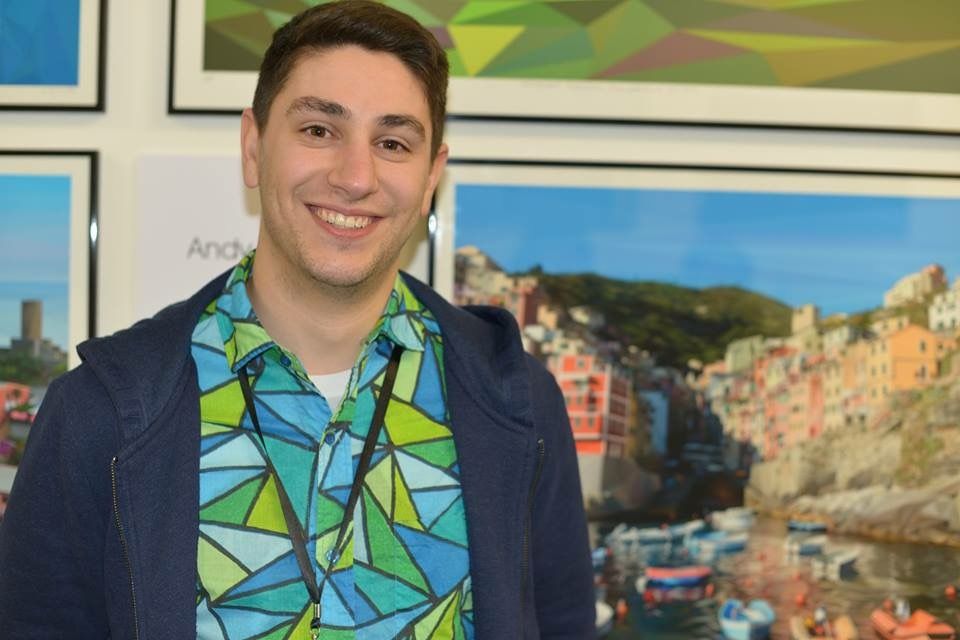 My artworks of realistic Landscapes and Seascapes reveal thousands of coloured triangles upon closer inspection. Following detailed photographic studies, I create intricate "mosaics" of hand-drawn triangles using an iPad as a virtual canvas; available as Limited Edition Giclée Prints, using the highest quality archival papers and non-fade natural pigments.
Art
Uzès is an delightful, medieval walled town that is famous for its markets in the Place aux Herbes.  This piece aims to portray the colourful and bustling scene under the plane trees with the dappled ...

This early evening view, looking across the Singel, includes two typically Dutch houseboats in front of a row of iconic, canalside houses.  The twilight and artifical light from the buildings make evo ...