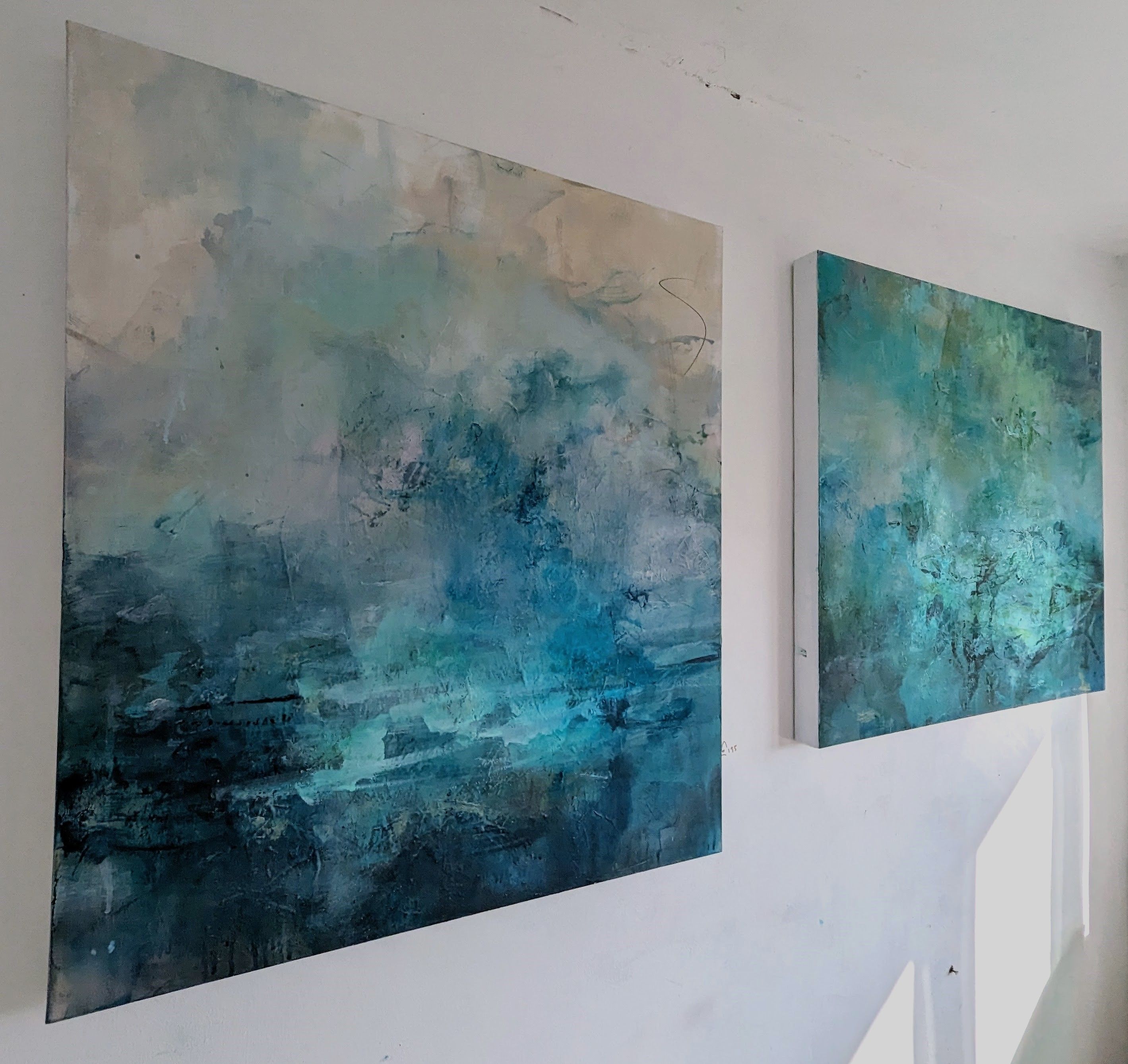 Sally paints large, multi-layered abstract, textured paintings that have an ethereal quality. Her work encapsulates her love of nature and colour, is impactful and aims to evoke an emotional response.
Sally is also a psychotherapist and this greatly influences her art and the reasons for creating it. She lives and works in rural mid-Wales withh panoramic views of the Cambrian mountains.
She has exhibited widely in Wales and is respresented by and sells widely with Wychwood Art, Oxfordshire.