05 Nov 2021
Crypto Art Comes Under the Spotlight at Manchester Art Fair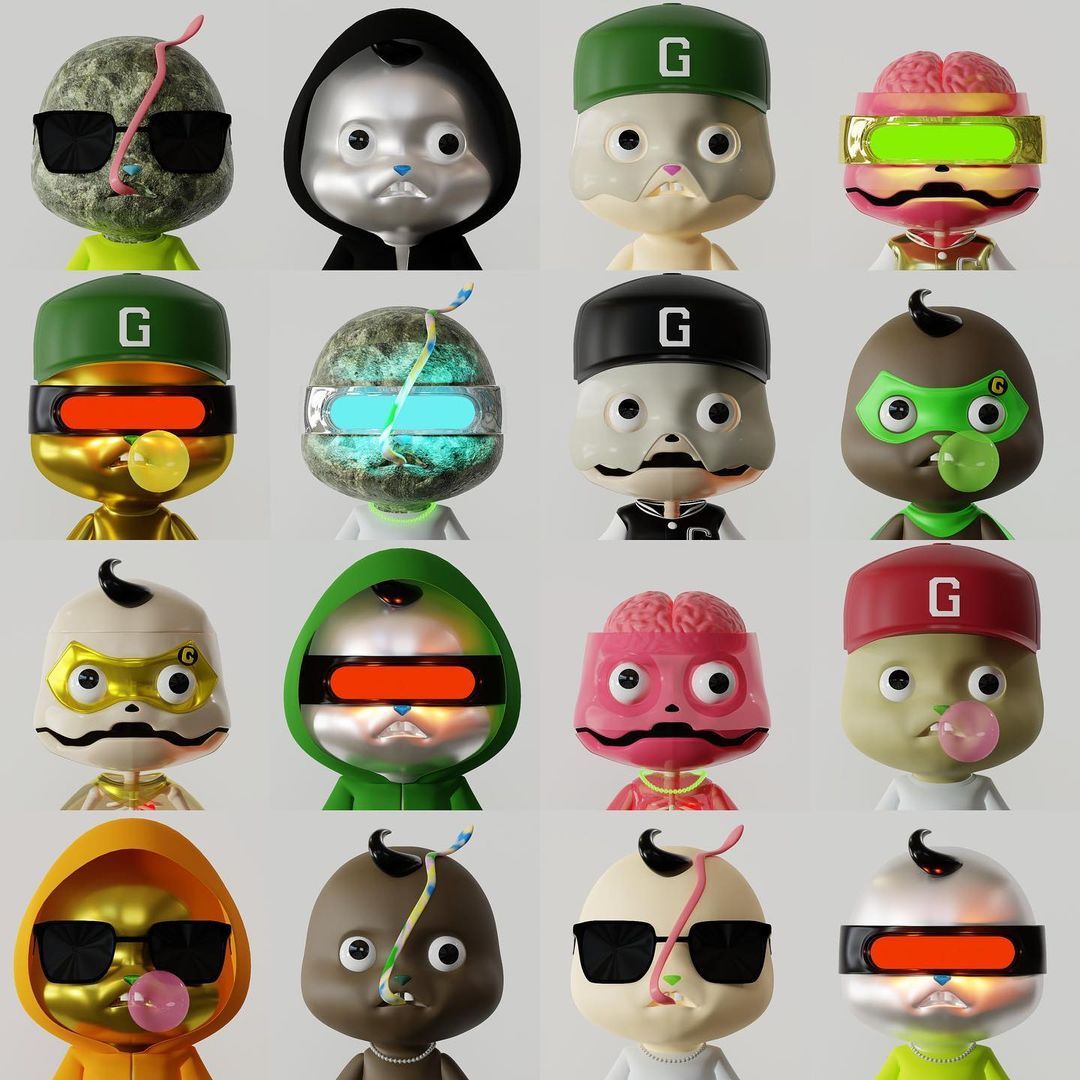 NFTs, or non-fungible tokens, are the latest digital trend to spiral from obscurity to mainstream, with creators such as Eminem, Kings of Leon, Disney, Nike and Manchester City rushing to mint their own collections. While celebrities and brands have been quick to embrace the digital frenzy, the movement is having its greatest impact in the art world with NFT art sales reaching $3.5bn so far this year.*
NFTs, or non-fungible tokens, are the latest digital trend to spiral from obscurity to mainstream, with creators such as Eminem, Kings of Leon, Disney, Nike and Manchester City rushing to mint their own collections. While celebrities and brands have been quick to embrace the digital frenzy, the movement is having its greatest impact in the art world with NFT art sales reaching $3.5bn so far this year.*
Manchester Art Fair, sponsored by White Circle interior design, is set to lift the lid on the NFT phenomenon when the event returns to Manchester Central this month (19 – 21 November), as some of the leading experts in crypto art come together to demystify the world of digital art and NFTs.
During a series of masterclasses at the three-day art fair, visitors will have the opportunity to learn how NFTs work and discover how the movement has grown since emerging in 2015. There will also be a chance to find out how to navigate the digital art marketplace, explore the work of innovative creators and buy exclusive NFTs from pioneering artists in the digital space.
Manchester-based platform for rare digital art and NFTs, KnownOrigin, is a key player in the world of crypto art. Events Manager, Edua Sykes, is among the experts who will be shining the light on NFTs at Manchester Art Fair during a session entitled 'WTF is an NFT?'. Edua explains: "The potential of digital art was relatively untapped until NFTs arrived and now the movement is disrupting the art scene at a phenomenal rate, creating a whole new community.
"NFTs are fun and experimental; while younger people tend to be more invested in the digital world, there is still some skepticism among traditional art collectors and first time investors. Owning digital assets makes a lot of sense and building confidence is the key to getting started. We're looking forward to helping people learn more about digital art and NFTs during Manchester Art Fair."
Manchester's Whitworth art gallery recently made history by minting the first museum exhibition NFT to go on sale and it will be on display and available to buy at Manchester Art Fair. The NFT was generated from one of the most iconic and widely reproduced pieces in the museum's collection, William Blake's 'Ancient of Days'.
The Whitworth has made 50 editions of the 'Ancient of Days NFT' available with 20 percent creator royalties written into each NFT. The income raised will be used to fund social projects and as part of the gallery's 'Economics the Blockbuster' exhibition, the NFT sales activity will be tracked to analyse the impact of this emerging phenomena on the established operations of collections and museums.
Bernadine Bröcker Wieder, CEO of Vastari Labs and co-organiser of the first Art + Tech Summit at Christie's, collaborated on the project with The Whitworth. She will be sharing her knowledge on NFTs at Manchester Art Fair.
Speaking ahead of the fair, she said: "After working on such an exciting NFT project with The Whitworth in the summer, I am delighted to attend Manchester Art Fair to share more about NFTs and how to put the phenomenon into context. Is everyone sitting on a treasure trove of JPGs? Or what does this really mean?"
NFTs are virtual assets, which allow people to buy the rights to online art, animated gifs, tweets and music. Using the latest blockchain technology standards, digital artists make their work available for sale and resale on digital marketplaces - engaging directly with their buyers.
Earlier this year, Beeple became one of the world's most valuable artists by selling an NFT of his digital artwork 'Everydays: The First 5,000 Days' for a record-breaking $69.3million through Christie's, during the first public auction of an NFT. Musician Grimes also hit the headlines after selling a collection of her artwork as NFTs for more than $6million.
The potential of NFTs is huge and anyone can start learning how to invest in digital art. Manchester Art Fair has compiled a list of top five tips for those looking to embrace the world of NFTs:
Do your research – the first step is to join the NFT community on Twitter or Discord to learn about artists who interest you and monitor the cost of their NFTs. Joining the NFT community can help collectors to build confidence by keeping on top of the latest news and developments from artists and platforms including anticipated drops and exclusive collaborations.
Choose artists whose work resonates with you – NFTs allow collectors to support their favourite artists through royalties, as well as providing an opportunity to own the digital artwork. Choose NFTs for enjoyment, rather than profit.
Look for NFTs with unlockable content or exclusive rewards - NFTs are fun and digital artists will often give creators access to additional content, such as an avatar, or a signed print so that they own both the digital artwork and a physical piece of art. Some creators will even give buyers an opportunity to meet so it's always worth checking what rewards are available when purchasing an NFT.
Look out for NFTs with historical value - it goes without saying that any artwork that makes history becomes more desirable including NFTs. The first NFT ever minted, Kevin McCoy's "Quantum", recently sold at auction for $1.4 million.
Speak to the experts – some of the leading figures in NFTs and digital art will be on hand to offer advice on crypto art at Manchester Art Fair. There will also be NFTs on sale at the fair so it will be the perfect place to get started.
As well as the chance to purchase the William Blake NFT from The Whitworth, KnownOrigin will have NFTs from artists including David Koblesky Anna Natter and Lucho. In The Manchester Contemporary, A Modest Show, who are the official satellite for British Art Show 09, are researching a Greater Manchester collective exploring NFTs as and when they become more sustainable and can satisfy some of the environmental issues and concerns. They are working with a number of Manchester based artists whose practice is in digital art and new media.
Thousands of people are anticipated to attend the 12th edition of Manchester Art Fair, which features the works of more than 130 exhibiting galleries and artists. The programme for Manchester Art Fair and a full list of galleries and artists exhibiting can be seen on the Manchester Art Fair website.
The fair opens with a launch night at Manchester Central on Friday 19 November from 5-9pm, followed by public days on Saturday (10am-6pm) and Sunday (10am – 4pm). Tickets are available now at manchesterartfair.co.uk
*According to the Hiscox Online Art Trade Report 2021, produced in partnership with ArtTactic.